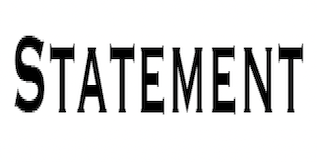 In Sennar, on September 21st, Sudanese military intelligence staff suspended a public event organized by women peace activists. Three days later, the state's security committee forcefully interrupted another peaceful public event in Kassala, Eastern Sudan. This committee is a branch of the Kassala state security apparatus, which includes members from the state police, military intelligence, and NISS. The following day, on September 25th, a member of one of the Women Peace Collectives, a grassroots women's group that organized the event, was called by the security committee and informed that such events would never be allowed without permission from this committee. Additionally, on September 28th, a SIHA staff received direct threatening messages on WhatsApp from a military intelligence staff member.  
As SIHA Network, we are deeply disturbed by the limitations on civic space imposed by various Sudanese security apparatus bodies in Kassala, Sennar, Kadogli, and Blue Nile. On several occasions, these security forces have harassed and intimidated women peace activists and women's rights defenders who have organized public events calling for peace and an end to the war. These attempts to silence women's voices violate their fundamental rights to freedom of expression and assembly and hinder women's participation in conflict resolution. Further, enabling women to speak about their struggles and experiences during conflict is an essential part of the conflict resolution process. It helps counter the cycles of violence against women and girls. 
The rapidly shrinking civic space in Sudan and the growing militarized environment are limiting the ability of women's rights organizations to operate and respond to the atrocities of the war and extend support and care to each other. An organization that has played a vital, leading role in promoting women's rights during the current armed conflict was suspended by the Minister of Social Welfare in the State. Moreover, the organization's staff have been subjected to constant harassment, and SIHA staff have been harassed for working with this organization. The police have called the organization's Executive Director six times. The police forced her to sign a paper stating that she would not engage in any activism from then on. These threats and intimidation tactics are unacceptable and must stop. Women who advocate for women's peace and security in Sudan should not be subjected to such treatment. 
This hostile environment does not solely emanate from state actors. In our recent gender alert, we highlighted the violent overreach of the RSF targeting volunteers of the emergency rooms, demonstrating that threats to civil liberty are multifaceted. 
We remind the de facto government of Sudan that it has obligations under international humanitarian law and regional human rights treaties to respect and protect women's rights and peace and security. 
We demand that the de facto government acknowledge and respect Sudanese women's remarkable role in society. They are the front-line responders supporting survivors of sexual violence and victims of war while receiving no support and struggling with poor and limited access to services. 
We demand the immediate secession of unlawful disbanding of women's peaceful protests, interrupting of women's capacity to establish their organizations, and any other tactics designed to impede women's safety and security and ability to exercise their activism and freedom of association. 
We urge international organizations and governments to extend support and empower women's groups, organizations, and activists in Sudan. Women's voices must be heard, and their rights must be protected.